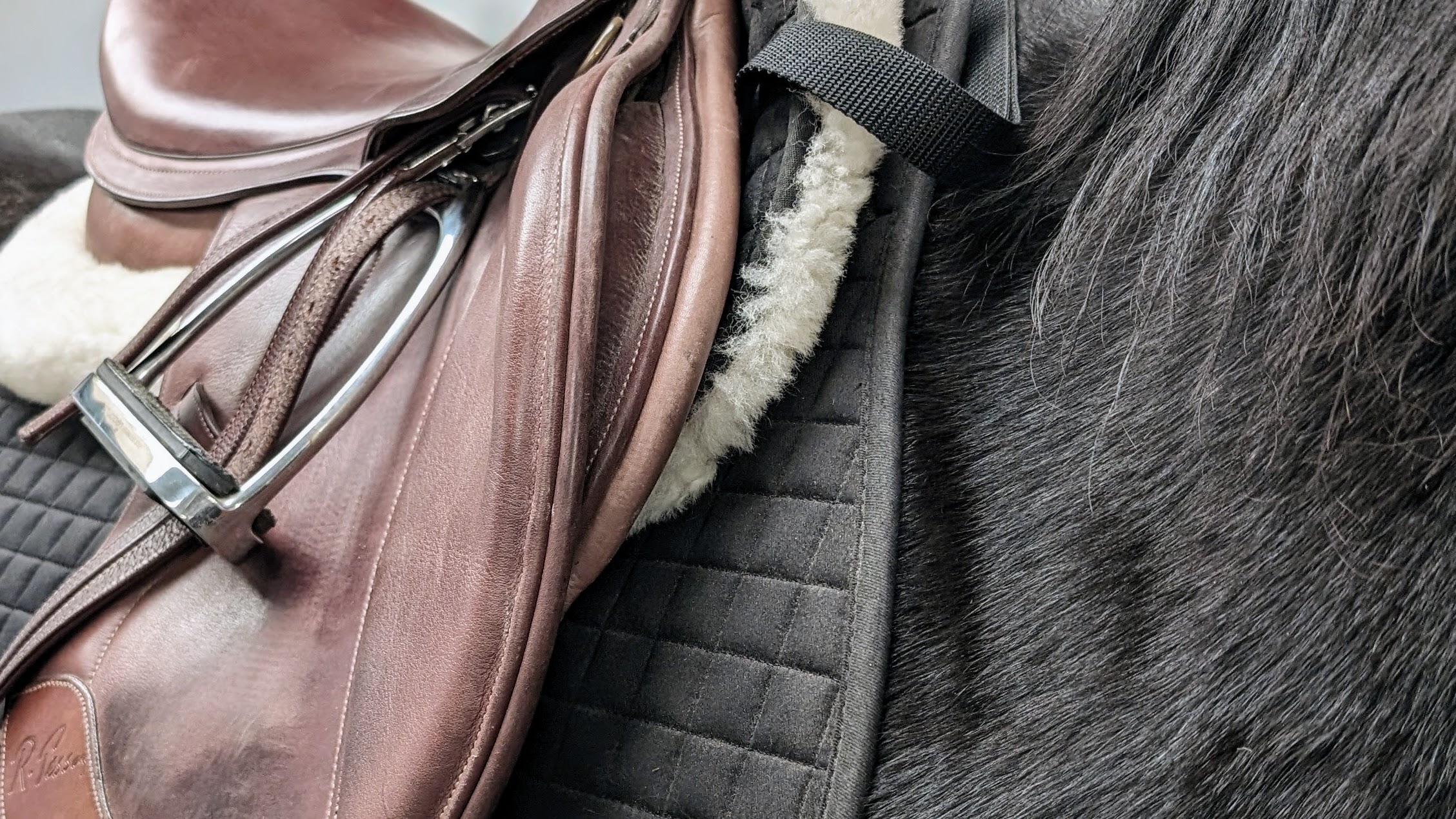 horseback riding lessons with noco equine
NOCO Equine specializes in beginner horseback riding lessons in Windsor Colorado. Each lesson is tailored to the individual needs and abilities of the rider.
Our lessons take place at Red River Ranch — just east of downtown Windsor off of CO-392. See our facility page for more details on the barn and detailed instructions on how to get there.
Lesson descriptions and our most up to date pricing information are detailed below. Any questions? Please feel free to reach out to us at any time!
CURRENT SCHEDULE:
For our current availability and to schedule your lesson, please take a look at our availability calendar and then contact us to schedule!
Lessons fill up quickly. Purchasing a weekly lesson package secures your time-slot each week.
When asked 'do you ride English or Western?', the answer is always 'yes!' This isn't a popular answer, but it is the truth.
While my early training and my basic riding foundation is strongly rooted in English riding, I have learned over the years that riding a horse is riding a horse. Period. It doesn't matter what tack you're using, or whether you're even using a saddle at all. Yes, there are differences between neck reining and direct contact, between Western and English tack, the bits that are used, the maneuvers that are expected in each discipline. But every great rider needs to first learn the basics, regardless of discipline. At the most simplest definition of it all, you are riding a horse and the foundations are all the same.
Whether you want to sail over 5-foot fences in the Grand Prix or careen around barrels at break-neck speeds, you need a secure, balanced seat, quiet, independent hands, and, most of all, passion. This passion starts early-on in riding. It is nurtured by quiet, trust-worthy horses, it is challenged by knowledgeable instructors, and it is what drives you to saddle up for each and every ride.
With that said, I start all of my new riders in a close-contact English saddle, two hands on the reins, chin up and heels down. I teach a traditional equitation seat and English style to master the basics. Why? Because I want my riders to feel the horse, feel their movements, their response to pressure and seat. I want their hands to become independent of the tack their using. I want their seat to be effective and balanced. And I want my horses to feel their riders too, even the littlest ones! Riding is all about feeling and communication with the horse, and I believe learning in an English saddle is the best place to start! Once the basics are mastered, then we'll head down the path of different disciplines, switch up the tack, and hone in on specific skills.
Regardless of where you dream of winding up, a good rider needs a good foundation. And that is exactly what we specialize in.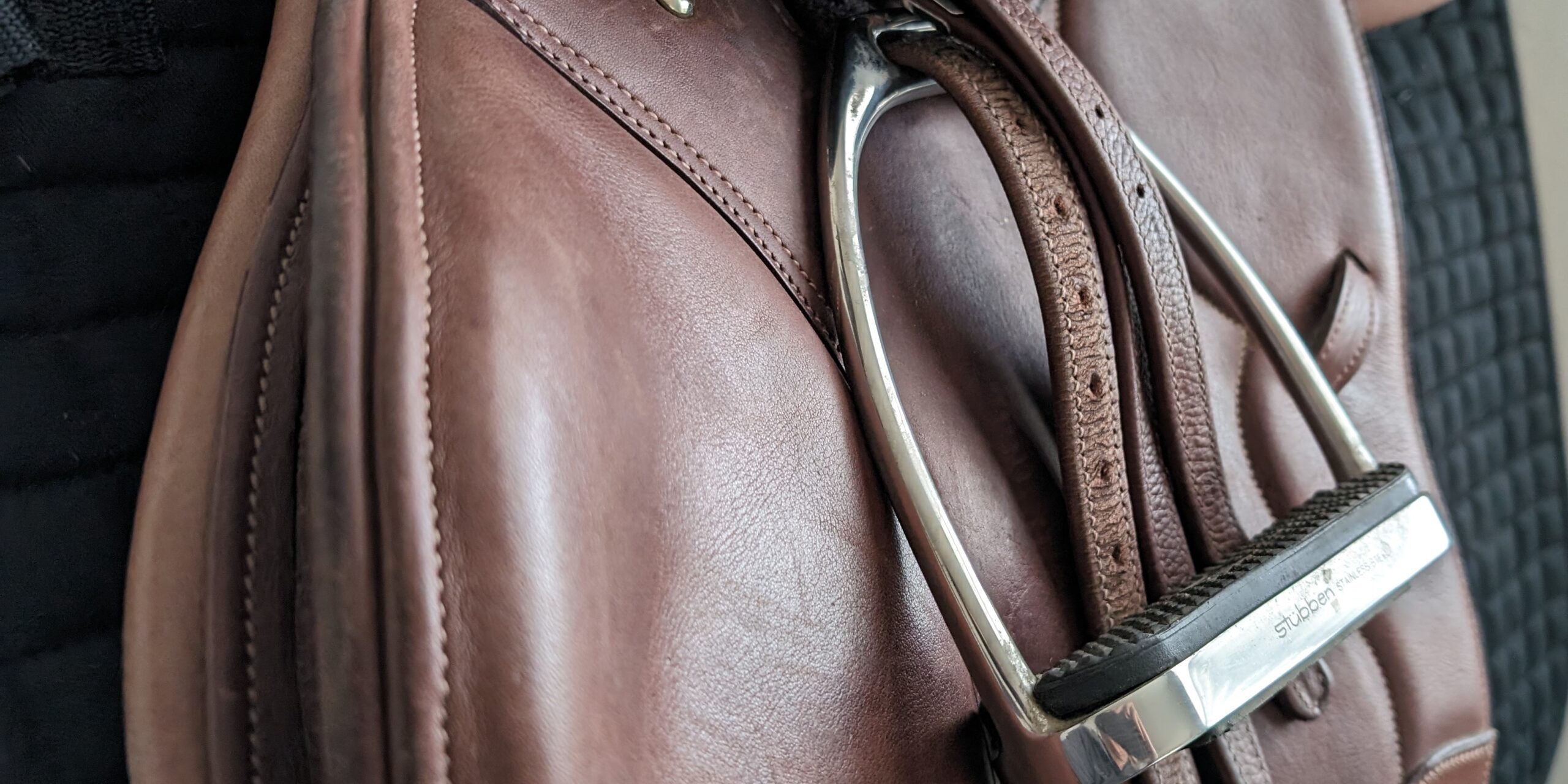 30-Minute Lessons
Our 30-minute lessons are the perfect starting point for our youngest riders as well as those needing a bit more confidence in the saddle. We will work on general horsemanship on the ground, including grooming, tacking and leading, and then spend time in the saddle building confidence. Lessons may take place on a lead or lunge line depending on rider age and ability. The flow of these lessons (time spent on the ground vs in the saddle) will be dependent on your rider's comfort level and ability.
Ages: 4-8
Duration: 30 minutes (split between ground work and riding time, depending on rider comfort)
Pricing: 
Individual lesson: $40
4-lesson package: $140 ($35/lesson)*
*Lesson packages are paid in full at time of scheduling. If for any reason a lesson needs to be missed (vacations, illness, etc), we will reschedule your lesson. You WILL NOT lose your lesson fee for a missed lesson as long as we are aware of it at least 2 hours before the start of your lesson time.
1-Hour Lessons
Our 1-hour lessons are specifically geared toward our more experienced riders or those looking for more time in the saddle. These lessons will be tailored to each rider's ability and confidence, while focusing on building a secure seat and effective control. 
Ages: 9+ (or for riders who have taken our 30-minute lessons and prove they're ready for more riding time)
Duration: 1 hour (15-30 minutes on the ground learning to groom, tack and lead / 30-45 minutes in the saddle riding)
Pricing:
Individual lesson: $65
4-lesson package: $240 ($60/lesson)*
*Lesson packages are paid in full at time of scheduling. If for any reason a lesson needs to be missed (vacations, illness, etc), we will reschedule your lesson. You WILL NOT lose your lesson fee for a missed lesson as long as we are aware of it at least 2 hours before the start of your lesson time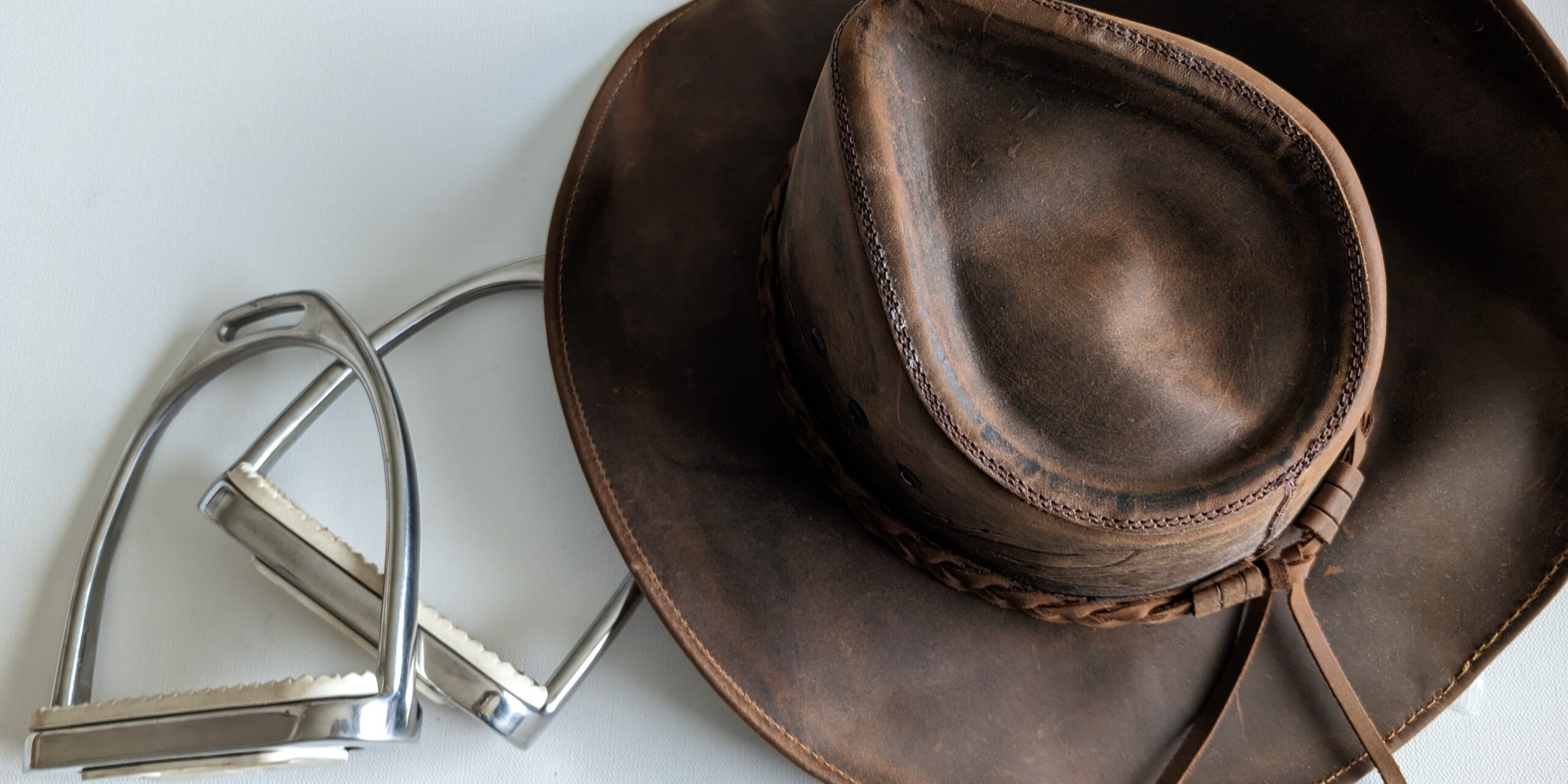 information, faq, & policies
How to schedule a lesson
View our availability calendar to see our availability.
Contact us to schedule!
Call / text: Tracy (970)460-6045
Email: [email protected]
Lessons fill up quickly. Purchasing your lessons through one of our packages not only saves you money but also secures your time slot each week!
*If none of our available time slots work for you, please feel free to reach out to us with a special request! Not all requests can be accommodated, but we will do our best to work within your schedule.
Who can ride with us
NOCO Equine specializes in beginner riders. We will happily take you from your first lesson through advanced flat work and even small cross rails.
We generally accept new riders to our program ages 5+. 
As a firm rule we do not ask our horses to carry more than 20% of their body weight. This roughly equates to 200lbs. Riders must be under 200lbs to ride our horses. This is for the safety of the horse and rider. 
What if my child has a disability?
I am more than happy to work with children of all abilities and learning levels.
While an undergraduate at CSU, I took a therapeutic riding course and worked with special needs students during their therapeutic riding sessions. I'm familiar with the different ways to adapt lessons to different abilities and needs. These lessons tend to focus on coordination, balance, core strenght and confidence by playing fun games both in the saddle and on the ground with the horse.
Please note, though, that I am not a certified therapeutic riding instructor.
What to wear to your lesson
In general, dress for the weather! If it is cold outside, it will be cold inside the arena too.
Long pants are required. This keeps your legs safe from chaffing in the saddle.
Please wear closed toe boots or shoes with a small heel (such as cowboy or riding boots). The heel prevents your foot from sliding through the stirrup and becoming trapped.
Riding gloves can be worn and are recommended for more advanced riders, but not required.
An ASTM/SEI certified helmet must be worn at all times when mounted. No exceptions, no bike helmets. If you do not have one of your own, you are welcome to use one of ours.
What NOT TO wear to your lesson
Dress shoes, open toe shoes, sandals, crocs, and tennis shoes are not suitable for riding.
No bulky or loose garments that could flap while riding or interfere with your ability to sit in the saddle or hold the reins (scarves, snow pants, capes, big mittens/gloves, fairy wings, etc.).
No jewelry.
What to expect
All lessons will take place at Red River Ranch on the east side of Windsor. Please see our facility page for more information and directions!
Please plan to arrive on time for the scheduled start of your lesson. You can park along the North side of the barn opposite the trailers. If you see my white 4-runner, you're in the right spot! I will usually be in the barn aisle waiting for you.
We have access to a round-pen, indoor arena, and outdoor riding space. Depending on your lesson and the weather, we will use one of these three locations.
Parents, friends, and family are welcome to watch your lesson anytime. Please just be respectful of the lesson. The rider's safety is our number one concern.
Your lesson will generally be broken into the following sections:
Ground work: grooming, tacking, leading
Warm-up: getting loose and comfortable in the saddle
Instruction & practice of new skills
Cool-down: giving you and the horse time to decompress in the saddle after the lesson
Weather
Colorado weather can be unpredictable and wild. Although we have access to an indoor arena, rider safety is always our number one priority. As such, the following weather conditions may cause a lesson to end early or be rescheduled: high winds, excessive cold or heat, lightning, snow/rainstorms, etc.
If we need to end a lesson early due to weather, we will make up that time at the end of another lesson. If a lesson needs to be canceled due to weather, the lesson will either be rescheduled or credited toward your package.
Payment Policies
Lessons can be purchased individually or in packages to secure your time slot each week.
Payment is due at time of booking for both individual and package lessons.
Packages are non-refundable unless NOCO Equine is unable to fulfill the package.
If an invoice is unpaid beyond its due date, we have the right to pass that lesson slot onto another rider on our waiting list.
HOW TO PAY
– When booking over the phone, email, or text, we will ask for your email address. An invoice will be sent to your email address within 24 hours of scheduling. Payment can be made through the invoice or can be sent through Venmo (@NOCOEQUINE). If using Venmo, please just let us know before sending the money!
Cancellations & No-Shows
Life happens! If you know you will miss a lesson, or something unexpected comes up, please do your best to reach out to us as soon as possible to reschedule your lesson. The same goes for us! If for any reason we need to cancel or reschedule a lesson, we will let you know right away.
If you purchased a monthly package and we are unable to reschedule your lesson within the same month, the lesson will be credited toward the following month.
If you do not show up to a lesson without reaching out to us at least one hour in advance (no show), your lesson will be forfeited for that week.
Barn Rules
Red River Ranch has kindly agreed to allow us to use their facility for riding lessons. Please be respectful of other boarders and riders at all times by following these general safety guidelines:
No running, riding bikes, screaming, jumping, rolling on the ground etc. These behaviors can spook horses and cause unnecessary injury to both horse and rider.
Minors under 13 must be accompanied by an adult at all times.
Leave gates and doors the way you found them. If you open it, close it.
Please leave your pets at home. They can be distracting for both the horse and rider.
Do not enter or open any stalls or pastures without permission.
Do not feed treats or other food to horses without permission.
No smoking or drinking is allowed on the premises.
No running up and down the barn aisle or through the arenas.
Do not enter the arena while a lesson is in progress.
Liability Waivers and Forms
Before starting riding lessons with us, both rider and parent/legal guardian (if the rider is minor) must sign the following documents:
These forms can be printed and signed in advance or signed on the day of your first lesson.